Happy Valentine's Day!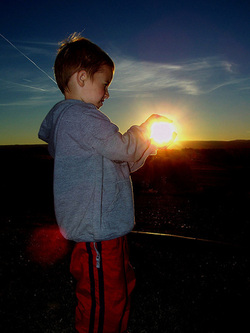 Valentine's Day 2012
While we know it's impossible to hold the Sun in our hands, it is possible to hold the love of God in our hearts. I believe that the biggest way we experience the love of God is when we demonstrate unconditional love to each other.
You are loved!
Romans 5:8 says, "
And hope does not disappoint us, because
God has poured out his love into our hearts by the Holy Spirit, whom he has given us.
You see, at just the right time, when we were still powerless, Christ died for the ungodly. Very rarely will anyone die for a righteous man, though for a good man someone might possibly dare to die.
But God demonstrates his own love for us in this: While we were still sinners, Christ died for us
. (Romans 5:5-8 NIV84)
God bless,
Mark
---
______________________________________________________________


"The New Rules for Love, Sex, and Dating"
I think everyone I know could benefit from this 4 part series. It will either help you look back and see what happened, or look ahead to what might be (in terms of relationships). With a substantial amount of practical things we can do today.
Audio and video at this link:
Audio only
Part 1
The Right Person Myth
Are you who, the person you are looking for, is looking for?
Part 2
The Gentleman's Code
Part 3
Designer Sex
(It's probably not what you think) Listen!
Part 4
If I Where You
(tons of practical stuff for relationships)
---